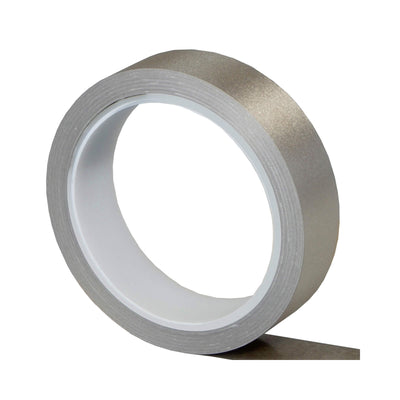 YSHIELD® GSX | Grounding Strap
The YShield GSX Grounding Tape is for use underneath the paint to bridge cracks in the plaster or any other break in the painted surface.

YShield EMF Shielding Paint Grounding Tape use
The tape must be applied to the surface prior to painting.
This is because the glue is not conductive, but the top of the tape is.
Use it to connect any breaks on the painted surface.
Length GSX10: 10 m
Length GSX50: 50 m
Width 25 mm
Thickness 0.11 mm
Corrosion resistant
Materials: Polyester, copper, nickel. Backside conductive acrylic glue with high adhesive strength