EMF Protection Brands
We've searched the world for the best EMF protection products, and these are the brands that make them. From YSHIELD® to American firm Static, discover the companies creating the most effective, innovative and intuitive EMF protection on the market today.
EMFields
Established to help protect people from the ever-increasing levels of electromagnetic radiation in our environment, EMFields create high-quality EMF measuring equipment, making it easy to monitor the levels of EMFs in your space. Try EMFields handy Acousticom 2 EMF Meter for an easy way to stay on top of EMFs at home.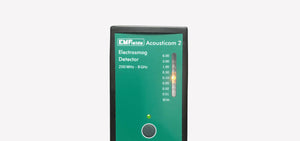 YSHIELD®
YSHIELD® develop and produce proven products for shielding electromagnetic fields. From breathable, solvent free shielding paint to innovative mesh textiles for use as protective coverings, browse our curated edit of shielding products and guard your space against 5G, Wi-Fi and other wireless signals.
Silver25®
Made in Germany, Silver25® Silverwave® clothing provides shielding from the electromagnetic radiation produced by wireless technology. Using 25% silver-coated fibres, Silver25's thoughtful range of clothes for adults, underwear, hats and belly bands for pregnant women, is designed to protect your vitality, health and fertility from the effects of our constant exposure to electromagnetic fields (EMFs).
Waveguard
Waveguard design, engineer and manufacture their pioneering EMF devices in Germany. The range spans portable devices to pop in your pocket or car, handy-sized options ideal for placing on your desk or bedside table, and larger versions to cover your whole house or entire office.
Satic USA
Using technology developed by NASA, Satic's modern energy management systems provide clean power, reduce EMFs, filter harmonics and provide phase correction, making your electricity more efficient. Greater efficiency and less energy consumption are not only better for the environment, they usually result in cost savings on your utility bills too.
TOCA®
Defend your digital privacy, guard your digital data, shield from phone radiation and EMFs with the TOCA® range of tech-balancing products. TOCA® smartphone sleeves shield the body from harmful radiation, secure privacy, and silence distractions, while their camera and microphone blockers protect against prying eyes and digital surveillance.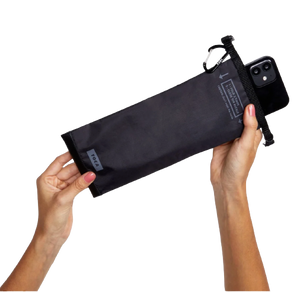 Free EMF Protection E-Book
Free E-Book: How To Protect Yourself From 5G, WiFi And EMF
Conscious Spaces show you how to protect yourself from 5G, Wifi and EMFs in an exclusive free e-book.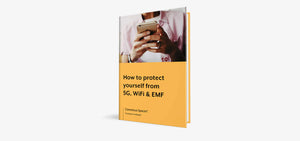 Conscious Spaces EMF Survey for your home or business
If you want a helping hand in understanding your meter readings and what steps you should take next, why not book in for a Conscious Spaces EMF Survey with a trained professional?