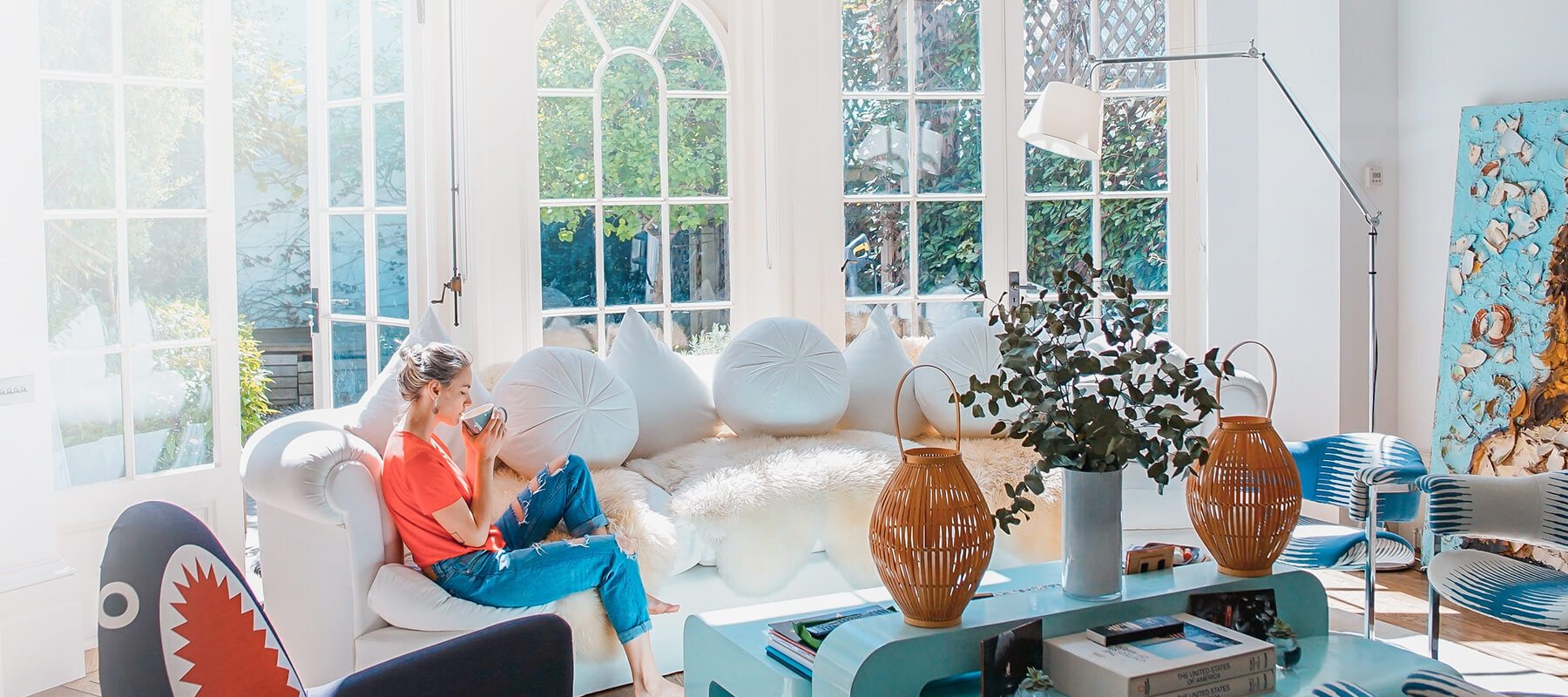 Home and Lifestyle Wellbeing Consultancy
"Receive personalised solutions and advice on how to create revitalising living environments with our tailored home and lifestyle consultancy service"
Home and Lifestyle Wellbeing
Research has revealed we now spend a staggering 90% of our time indoors - so it's understandable that we want those indoor environments to be as revitalising, uplifting and supportive as possible.
From geographical location to building materials and the technology we use, each space we inhabit is characterised by a unique set of environmental conditions. This uniqueness means that it can be difficult to locate problem areas and select the correct solutions for an optimally healthy space and lifestyle.
Our consultancy services are designed to do just that. Placing your health and home at the forefront with our exclusive, tailored approach, we endeavour to really get to know you and understand your concerns, needs and aspirations.
Your journey to wellbeing starts here:
1. Home and Lifestyle Wellbeing Questionnaire
The first stage in our investigations begins with a Home and Lifestyle Wellbeing questionnaire that you will be emailed to complete in your own time. (This takes about 20 minutes to complete.)

This questionnaire is designed to help us properly understand your concerns, and covers topics including your physical health, your mental wellbeing and your home. The process will also help you to think about how your space is performing and how it might be affecting your health.
We encourage you to take a step back with a fresh look at your home and living environment, and to speak to your family about their experiences too – you may find they share the same symptoms as you!
2. Book your Phone Consultation
Once you have submitted your questionnaire responses, you'll be able to book a slot for your one-hour phone consultation at a time that suits you. This hour will enable us to ask specific questions and ensure that no stone is left unturned.
Using your questionnaire responses and information from the phone consultation, we are able to provide tailored home and lifestyle advice, as well as recommended services going forward.
You will also receive copies of our information-packed E-Books to use as a handy reference tool for the future. Some people find that their phone consultation provides them with enough advice and encouragement to make effective changes and form new habits.
3. Products, Building Inspections and Ongoing Support
Sometimes, a phone consultation can find areas that you may wish to explore further. Together, we will decide the correct route for your home and lifestyle wellbeing journey and make recommendations to suit your needs.
With our plethora of home test kits, innovative products and access to industry-leading practitioners, we can help you to create the harmonious and supportive space you've always desired.
We will stay with you on your wellbeing journey, providing ongoing support as you join our Conscious Spaces community.
We will always try to recommend products and services that are suitable to your circumstances, and only when required for your specific needs.
Start your home and lifestyle wellbeing journey now
Already know what you're looking for?
If you already have something in mind, or know what you need, we specialise in the following areas:
Call or email our team for more information or to book your home and lifestyle wellbeing consultation:
T (+44) 01326 727 222
E support@consciousspaces.com