Sauna Brands
For ultimate peace of mind and true rejuvenation, we only sell low-EMF or EMF-free infrared saunas.
Discover our favourite near and far infrared sauna brands below. From Clearlight's luxurious eco-certified wood cabins to SaunaSpaces's portable, zero EMF, organic cotton sauna tents, full-body relaxation awaits.
SaunaSpace
Shop our pick of SaunaSpace's portable, incandescent, zero EMF and 100% toxin-free near infrared saunas and reap the rewards of full-body detoxification and revitalisation.
Clearlight
Soak up the healing heat of our favourite Clearlight saunas, combining state of the art design with eco-certified, premium quality Nordic Spruce and Canadian Cedarwood for a truly luxurious experience.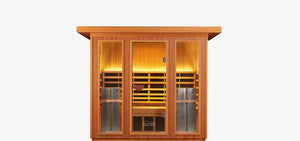 Free EMF Protection E-Book
Free E-Book: How To Protect Yourself From 5G, WiFi And EMF
Conscious Spaces show you how to protect yourself from 5G, Wifi and EMFs in an exclusive free e-book.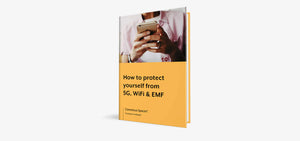 Conscious Spaces EMF Survey for your home or business
If you want a helping hand in understanding your meter readings and what steps you should take next, why not book in for a Conscious Spaces EMF Survey with a trained professional?