Conscious Spaces Christmas Gifts
Curated gifts for all the family.
12 Ways to Have a More Conscious Christmas
Here are 12 ways to have a more joyful and conscious Christmas this year, from renting a living tree that can be replanted, to filling your home with delicious natural scent and sharing unforgettable experiences with your loved ones. Enjoy!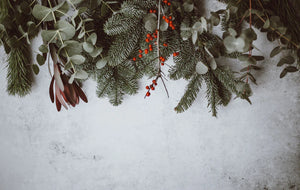 I cannot recommend Tara and her team highly enough - or their range of carefully curated products. They have a genuine and sincere desire to improve the quality of your life. An enquiry or purchase becomes a joint, supported journey to improved health and wellbeing for you and your family. Priceless!

J Warren

Conscious Spaces Customer
Genuinely passionate, knowledgeable and caring - about what I, the customer, wanted and needed. Great quality product and excellent customer service. Highly recommended....

A K Pilgrim

Conscious Spaces Customer
Excellent Product. I highly recommend this product. I noticed that my brain fog was gone on the 3rd day of using it, having it around me 24h/day. I feel so much better, I have much more energy, I no longer need a power nap during the day. I absolutely love Qi Shield. I got it to protect me from EMF and 5G as well...

O Saczyna

Conscious Spaces Customer
I purchased the Qi-Home for my mum in London and the Qi-Shield for my home in Morocco. I will definitely buy again once I build up funds, think these shields imperative for every household with 5g going up around us so fast, feel lucky to even purchase these treasures! I will be back and will recommend to all my friends and family. Thank you!

Emma

Conscious Spaces Customer
Genuinely passionate, knowledgeable and caring - about what I, the customer, wanted and needed. Great quality product and excellent customer service. Highly recommended....

A K Pilgrim

Conscious Spaces Customer
I just wanted to to share my delight with your site, products and ethics. It was a pleasure to look around and I will return for another look.

Bob

Website Visitor