Shop by Room
Bathroom? Bedroom? Kitchen? Which area of your house needs a health-enhancing lift?
 
Shop for your conscious space by room and discover a carefully selected curation of wellbeing devices and products to optimise your home and health.
Lounge
Wind down well after a long day with our edit of products for your lounge or living room… Relax in the warm glow of an infrared light. Protect yourself and your family from wireless radiation with a Qi EMF device. Purify the air using a stylish and super-effective air filter. Browse the Conscious Spaces expert pick below.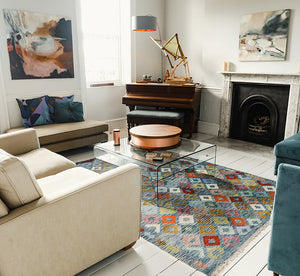 Kitchen
Whether you're cooking, eating, entertaining, or simply taking a moment for yourself in the morning, the kitchen is the heart of the home - and can have a huge impact on your daily wellbeing. From world-leading water filters to non-toxic mould-prevention products, discover innovative ways to transform your kitchen into a hub of health.
Master Bedroom
From organic, anti-allergy bedding to blue light-free lamps and EMF blocking devices, make your bedroom a sanctuary of rest and revitalisation with our hand-picked selection of sleep-supporting products.
Bathroom
Do you want to banish mould from your bathroom for good? How about bathing in water with all the impurities and toxins filtered out – fluoride and heavy metals included? Transform your bathroom into a spa-like space of cleanliness and wellbeing with our edit below…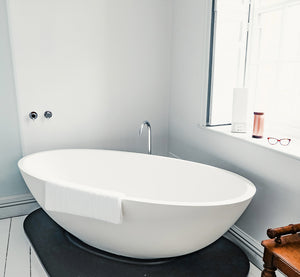 Nursery
Give your baby the best start in life and make drifting off to sleep a dream with soothing night lights, cosy bedding and EMF protection pyjamas. World-leading clean air technology will reduce allergens, while infrared therapy lamps create a calm atmosphere.
Kids Bedroom
Ultra-soft organic bedding, blue light-free bedside lamps, EMF-protection pyjamas…find everything they need for a restful night's sleep in our children's bedroom collection.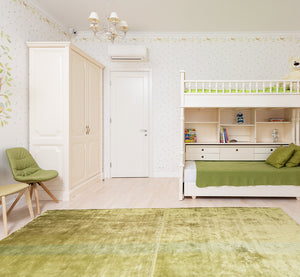 Home Office
Make your workspace as productive as possible with our expert pick of home office products. Protect your eyes from strain with a screen shield. Bask in healing light with an infrared
lamp. Breathe easy with an air purifier by your desk. Mitigate the electromagnetic radiation coming from your computer with shielding devices.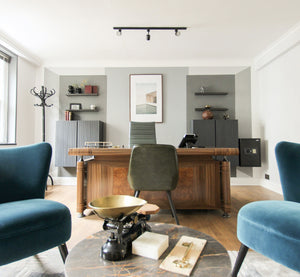 Home Gym
From an infrared sauna to hydrogen-enriched water, our innovative kit for your home gym will help reduce muscle soreness, boost energy levels and improve performance. Discover
cleverly designed devices to help you get more out of your workouts and achieve your fitness goals.
Garden
Whether you've got acres of green or a modest patio, make the most of your garden space and feel the benefits nature brings by browsing our accessories and advice. Encourage pollinators with a bee house, or boost biodiversity with a Green&Blue concrete planter.
Free EMF Protection E-Book
Free E-Book: How To Protect Yourself From 5G, WiFi And EMF
Conscious Spaces show you how to protect yourself from 5G, Wifi and EMFs in an exclusive free e-book.