SPRING AWAKENING: 7 Ways to Bring in the Spring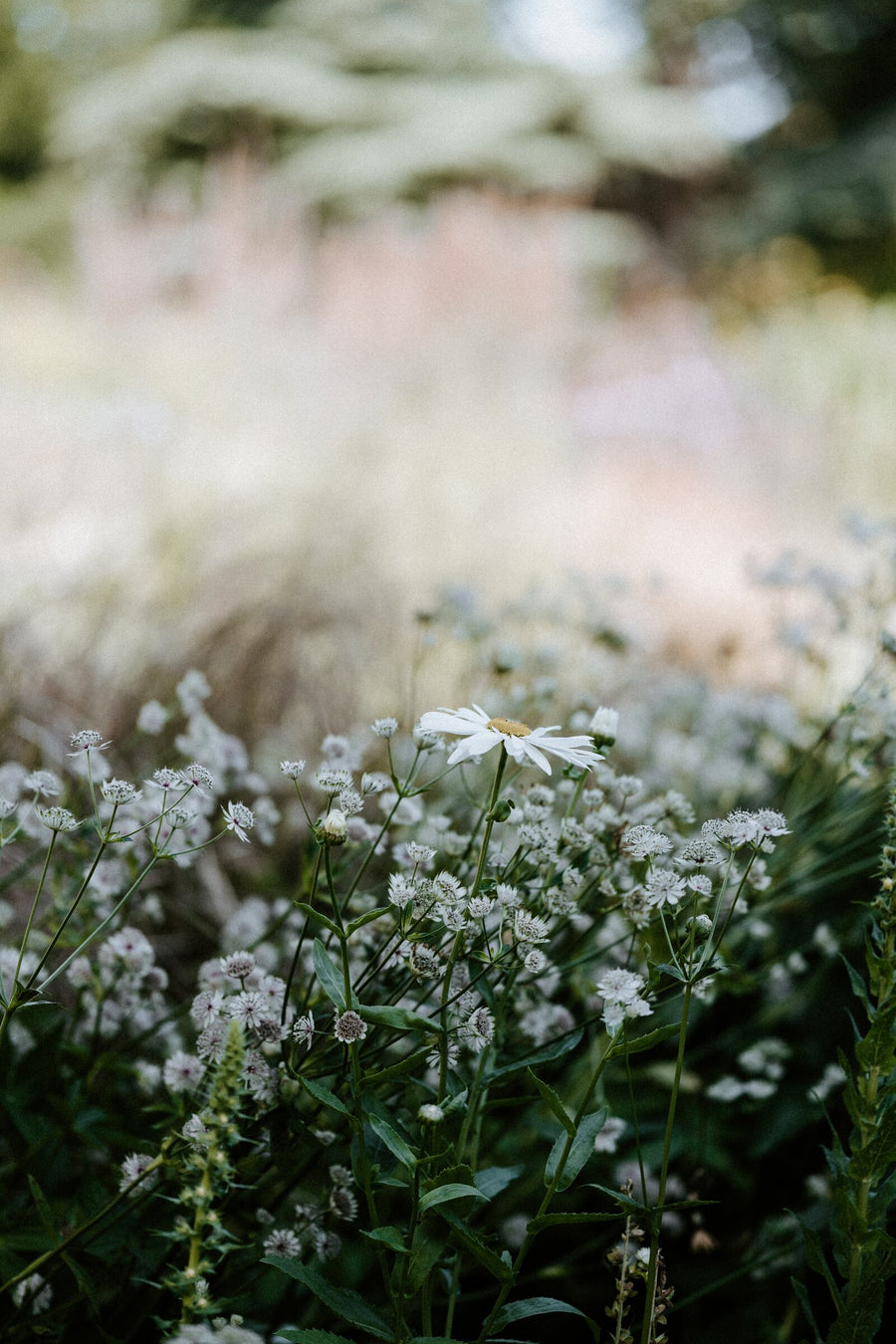 Last Saturday marked the start of spring, and the transformative power of the new season is all around. Trees are bursting with blossom, buds are finally unfurling and the sun's rays carry a comforting warmth.
It's one of the most eagerly-awaited springs on record, too – coming off the back of long months locked inside that ignited our collective love of nature. Tellingly, a recent YouGov poll revealed that nearly half of adults say they're more likely to spend time in nature now than before the pandemic.[1]
One year on from the world shutting-down, we're welcoming this spring with open arms. A season full of fresh opportunities, spring is the ideal time to breathe new life into our homes and lives – clearing a path for prosperity and joy.
Here are seven ideas to help you spring forward:
1. Get your outdoor space ready for alfresco season
With UK garden gatherings given the green light from April, it's time to get your outdoor area ready for alfresco season. Whether you're a proud patio owner or the guardian of acres of grass, you can spruce up your space for spring with a few thoughtful additions.
For cosy evenings spent stargazing with a glass of wine, you could add a fire pit or chiminea. Hammocks and garden furniture will create new spots to admire your plants and listen to birdsong from, while pretty crockery, candles and table linen will make dinners with friends an occasion to remember. Or why not bring the spa to your back yard and invest in an outdoor infrared sauna? From Clearlight's full-spectrum infrared model, crafted from Canadian cedarwood and built for two, to roomier cabins that fit the whole family, the durable designs in our shop can be enjoyed out in the elements, all year round.
2. The big spring clean
It's no secret that spring is the season of renewal: a time to welcome change, embrace growth and shed the weight of winter. This shift in attitude presents the perfect opportunity to breathe new life into our homes with a literal and metaphorical 'spring clean'.
Clear your space of the past year's heaviness and release stagnant energy by throwing open windows and doors, spritzing a natural cleansing spray (we love this white sage spray) or burning sacred herbs in each room. Consider the principles of feng shui to create balance and calm, or try a session with a space clearing expert to fully rid your home of any negative feeling and encourage health and happiness.
Spring is also a chance to declutter and reorganise – making way for all the possibilities that lie ahead. Take the time to mindfully filter through your belongings, only keeping the things that hold meaning, bring joy or have a purpose.
If you're embarking on a literal spring clean, be sure to stick to natural, non-toxic products which won't release harmful chemicals or impact on your air quality. Find ideas for DIY natural cleaning recipes here.
3. Feel the sun on your skin
Spring sees a significant leap in the number of hours of sunlight in the UK. After February's measly 70 hours, by March, we're basking in 102 hours, and, by April, 148 hours.[2]
For peak wellbeing after emerging from the depths of winter, it's important to take full advantage of these longer daylight hours by stepping outside and getting some sun on your bare skin. Bright light can make us happier, and can even be as effective[3] in treating depression as Prozac. Exposure to daylight can also help train our body clocks, with a well-trained circadian rhythm often equalling a faster metabolism, a healthier heart and better sleep.
Spring is also the first point in the year when the sun's rays are just strong enough for our bodies to make vitamin D – a deficiency of which has been linked[4] with depression.
Do you really need any more excuses to get out there and soak up some spring rays?!
4. Prep your houseplants for a new growing season
More hours of sunshine and a new warmth in the air mean houseplants are starting to wake-up from their winter hibernation. Prime them for a productive new growing season by giving their leaves a gentle clean (apart from ferns, which don't like to be touched), topping up their nutrients with a natural fertiliser and removing any sad, brown or yellow-looking leaves. After around a year (or if you spot any white mould growing on the soil), it's a good idea to refresh your plants' soil with nutrient-rich compost.
Whether you're wondering why your plant's leaves are dropping off, or curious to know how much water your greenery really needs, Patch Plants' informative free video course on how to care for your plants has all the answers.
5. Become a birdwatcher
Spring means spirit-lifting dawn choruses and unexpected snippets of birdsong. If you sit in your garden or local park for long enough, you're likely to see at least a few feathered visitors. Blue tits, great tits, blackbirds, long-tailed tits, wrens and robins are some of the more common birds you might spot at this time of year – and can be encouraged to visit your garden with tasty seeds in feeders.
For a fun virtual way to check in on birdlife, take a peek at the live feeder webcam at RSPB Arne nature reserve in Dorset. From greenfinches to goldfinches, see which birds stop by at any time of day.
6. Grow your own
Forcing us to pause and pay loving attention to the natural world, gardening is a calming, mindful activity. Ever evolving, it gives us hope for the future and reminds us that we are part of something bigger.
Spring offers the ideal occasion to get growing, but you don't need a garden to become a gardener. Patios, balconies, pots and even windowsills all provide ample opportunity for green fingers. Herbs, sprouting seeds and salad leaves make excellent, easy-to-grow edibles.
We especially love Piccolo Seeds vibrant packets made from recyclable materials and filled with different seeds, from herbal teas to alpine strawberries.
We also recommend trying out heritage and heirloom seeds from considered companies looking to grow unusual varieties of favourite fruit and veg. These different seed varieties can sometimes be less prone to the pests that can plague standard vegetables, too.
Need some help getting started? From how to create a mini wildflower meadow to the best ways to welcome bees to your garden, learn how to cultivate natural comfort this spring with the Royal Horticultural Society's guides: www.rhs.org.uk/advice/get-growing
7. Garden your mind for greater wellbeing
In The Well Gardened Mind, psychiatrist Sue Stuart-Smith uses neuroscience, storytelling and psychoanalysis to explore the idea that working with nature can radically transform our mental health.
At a stage where so many of us are glued to screens, Stuart-Smith's richly-researched book shows how beneficial it is to swap technology for time in the great outdoors. Speaking about what she calls "gardening catharsis", Stuart-Smith explains how tending to nature can leave you feeling "renewed inside – both purged and re-energised, as if you have worked on yourself in the process."
We also discover how prisoners given the chance to grow plants are less likely to reoffend, and elderly people who garden live longer and have a better quality of life.
A compelling and moving account of how gardening and the natural world can act as healers and restore our wellbeing, this book makes the perfect springtime read.
References
[1] https://www.nationaltrust.org.uk/features/celebrating-the-arrival-of-spring-blossom
[2] https://www.theguardian.com/lifeandstyle/2021/mar/17/blue-skies-ahead-science-why-a-sunny-spring-day-brings-us-joy
[3] https://jamanetwork.com/journals/jamapsychiatry/fullarticle/2470681
[4] https://pubmed.ncbi.nlm.nih.gov/23377209/