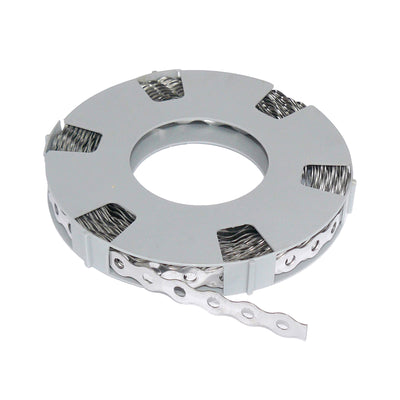 YSHIELD® GSS25 | Stainless Steel Grounding Tape
Stainless steel tape grounding tape. Width 12 mm. 25 meter length.
For stainless steel gauzes, sheet products or fleeces in-wall or in dry wall constructions.
Application

The stainless steel gauze elements or fleece elements are attached / glued with 5-10 cm overlap. To interconnect all elements, the tape ELB is screwed together across over all elements together with the underground as often as possible, especially on the overlapping locations.
Length 25 m, Width 12 mm, hole size 0.5 mm, hole spacing 14.5 mm
Corrosion-resistant