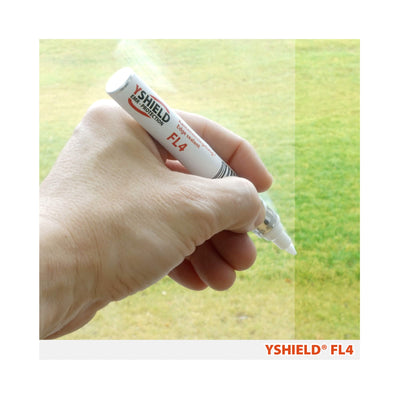 YSHIELD® FL4 | Edge sealant | 10 ml
YSHIELD® FL4 Edge sealant required to seal the edges of window films RDF72 and RDF25
Why YSHIELD® FL4 Edge Sealant?

This product is important.
It is required to seal the edges window films RDF72 and RDF25.
There is a high risk of corrosion to the foil edges due to the metal layers when this sealing is not used.
Coverage: 10 ml lacquer for 100 linear meters foil edge or cut parts of about 20 linear meters window film.
Included: Paint stick with 10 ml lacquer
Please note: Do not apply the edge sealant until 8 weeks after installing the window film, so that excess water can evaporate.