Ecoflow DELTA Series
Be prepared for the next power outage or go off-grid with DELTA series portable power stations. Ecoflow's industry leading batteries are clean, lightweight, and scale from 882Wh to 25kWh, giving you power for any situation.
Home backup power
EcoFlow DELTA portable power stations provide backup power during blackouts and power outages. Unlike gas generators, they operate with no fumes and can be used both indoors and outdoors. Keep your fridges, lights, and other essential devices running.
Off-grid power
Home is where the power is. From RVs to off-grid cabins, keep everything powered and charged up with portable power stations. Pair your EcoFlow DELTA up with solar panels to collect and store power from the sun.
Power for the road
EcoFlow DELTA portable power stations have all the charging ports you need to run multiple devices from one convenient space. So roll down the windows, turn up the speakers, and hit the road, this is for the adventurers out there. 
Ecoflow DELTA Series Products
Ecoflow DELTA 2
EcoFlow DELTA 2 is a must-have for any home that puts power security & comfort first. Ensure you're prepared with the power station made for almost any situation your family could find themselves in. All while staying green.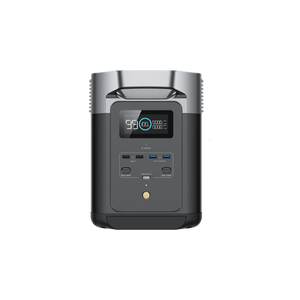 Ecoflow DELTA Max
Backup your home during power outages with DELTA Max. With an expandable capacity that reaches up to 6kWh and dual charging, you can stay powered on in any situation. Whether it's power for your fridge, microwave or both, thanks to X-Boost technology DELTA Max can handle home appliances up to 3000W with ease.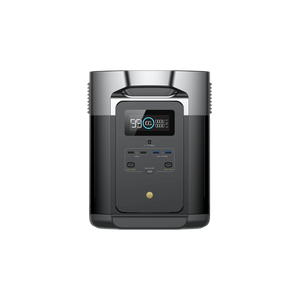 Ecoflow DELTA Pro
Introducing the world's first portable home battery with an expandable ecosystem for home backup, smart energy management, lower energy bills, and more. The EcoFlow DELTA Pro is the next leap in portable power technology, offering you power security and independence, wherever you are. DELTA Pro delivers up to 25kWh of capacity.