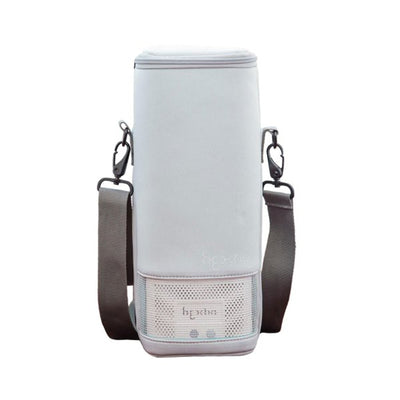 Radic8 HEXTIO Use Anywhere Bag
Take Hextio air sterilisation technology with you on the move in the Use Anywhere Bag
UK DELIVERY ONLY: Conscious Spaces are only able to fulfil orders of Hextio products within the UK. Orders placed for delivery outside of the UK will be refunded.
If you need Hextio on the go, grab the travel pack and stay safe anywhere you go. Great for those busy people constantly on the move.
Imagine having clean sterilsed air the next time you are on a busy train, bus or tube, or being able to drive in the car with truly clean and safe air in the cabin. Imagine going to your doctors appointment and sitting in the waiting room with Hextio blowing a clean air around you, your own personal virus killer.
Even walking down a busy high street in the city on your lunch break and then taking Hextio back into the office to protect you at your desk.
Hextio is 12v so it can be powered from a 12V power bank, from your car jack or from the power adaptor that comes with the unit. Clean, safe air has just become achievable in all environments.