Garden
Whether you've got acres of green or a modest patio, make the most of your garden space and feel the benefits nature brings by browsing our accessories and advice. Encourage pollinators with a bee house, or boost biodiversity with a Green&Blue concrete planter.
Bee Houses
If you're looking for the perfect gift for the garden lover in your life then the Green&Blue range of modern bee houses, including the award-winning Bee Brick, is just what you need. Designed to help your garden encourage pollinators and be more bee-friendly, and to provide a safe nesting place for non-swarming solitary bees.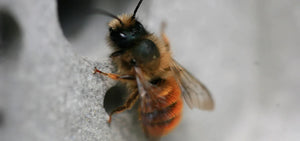 EMF Mitigation
Qi/Waveguard design, engineer and manufacture EMF devices in Germany and have many independent scientific studies that validate their effectiveness. Conscious Spaces Ltd are the sole United Kingdom (UK) and Ireland distributor for Qi/Waveguard EMF Devices.
Vortex Water Energiser
The Vortex Energiser is used to improve the energetic quality of water. Attach it to your water inlet pipe and energise all the water in your house or business instantly and constantly. There are no further maintenance requirements.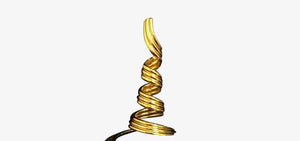 Free EMF Protection E-Book
Free E-Book: How To Protect Yourself From 5G, WiFi And EMF
Conscious Spaces show you how to protect yourself from 5G, Wifi and EMFs in an exclusive free e-book.