Solar Panels
Whether you're camping with friends, travelling in your campervan, or powering your home or garden, EcoFlow has weatherproof, portable solar panels to fit your needs.
Lightweight & long-lasting
Made from lightweight, long-lasting monocrystalline silicon for even more energy absorption, just connect to your EcoFlow solar generator and power your everyday appliances wherever you are.
How do solar panels work?
Solar panels absorb the sun's rays, collecting the energy in cells. When connected to a solar panel system using a portable power station, the energy converts into electricity that can then power your appliances. Energy can be stored in a solar generator until needed.
What are they made of?
EcoFlow solar panels are made from black monocrystalline silicon cells with high conversion efficiency, meaning they produce more kilowatt-hours of power than alternatives. The folding design panel folds out to give you a larger surface area, better for cloudy weather and low light.
Ecoflow Portable Solar Panels
Ecoflow 110W Solar Panel
Flexible 110W Solar Panels with a protective waterproof layer fold easily for storage and travel. Using the universal solar connector, plug into most portable power stations to start charging instantly. Industry leading 23% conversion rates in a panel that's more compact than any on the market. Take solar power anywhere.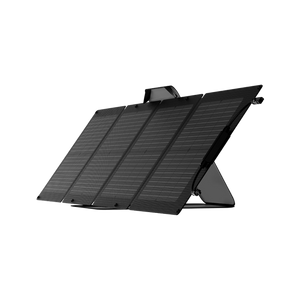 Ecoflow 160W Solar Panel
With a lightweight, portable design, EcoFlow 160W Solar Panels are ideal for camping and outdoor activities. Connect several panels with a DELTA or RIVER generator to power your off-grid home. The EcoFlow 160W Solar Panel is designed to produce maximum power at any time of the day when paired with an EcoFlow power station.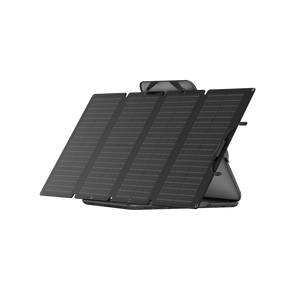 Ecoflow 220W Solar Panel
Capture up to 25% more energy with this double-sided panel. Compact and extremely tough, it's the perfect camping solar panel to pair with your portable power station. The thin, one-piece tempered glass design makes it five times tougher than comparable panels withstanding heat up to 300°F.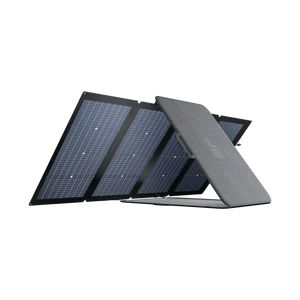 Ecoflow 400W Solar Panel
One of the only 400W portable panels on the market. String up to 4 of these solar panels together for home use and recharge your DELTA Pro in less than 6 hours. Weighing only 16 kg, the lightweight design and built-in shoulder strap make it ideal for outdoor adventurers.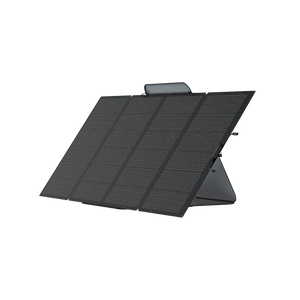 Ecoflow Mountable Solar Panels
EcoFlow 100W Flexible Solar Panel
Ecoflow's flexible solar panel is exceptionally light and 70% lighter than traditional solar panels, making it convenient to move or mount. Easily flexes up to 258 degrees and is able to fit the unique shape of your RV or van without affecting solar input.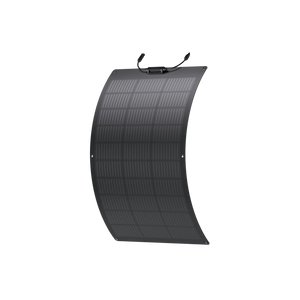 EcoFlow 2x 100W Rigid Solar Panel
Ecoflow's 100W rigid solar panel has an excellent conversion rating of 23%, allowing you to charge even faster. Combine as part of your Power Kits setup or EcoFlow portable power station, and the integrated MPPT algorithm optimizes your solar input.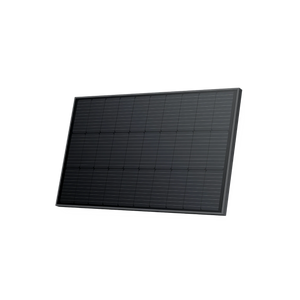 EcoFlow 2x 400W Rigid Solar Panel
Made from highly efficient monocrystalline cells, the 400W rigid solar panel has an excellent efficiency rating of 23%, allowing you to charge faster than using similar-sized panels. Combine this panel as part of your existing PV system or Power Kits setup to optimise your solar input.