Bedroom
From organic, anti-allergy bedding to blue light-free lamps and EMF blocking devices, make your bedroom a sanctuary of rest and revitalisation with our hand-picked selection of sleep-supporting products.
Master Bedroom Essentials
Fou Organic Furnishings
Passionate about sustainable textiles, Fou ensures all the cotton they use is 100% synthetic pesticide and fertiliser-free. That's why they're one of a handful of UK linen companies to be certified by the Global Organic Textile Standard (GOTS). Sink into a deep, restful sleep in luxuriously soft, non-toxic, anti-allergy bedding.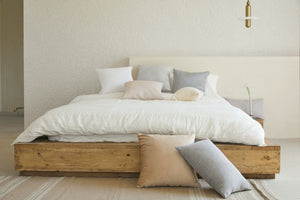 Qi/Waveguard EMF Devices
Qi/Waveguard design, engineer and manufacture EMF devices in Germany and have many independent scientific studies that validate their effectiveness. Conscious Spaces Ltd are the sole United Kingdom (UK) and Ireland distributor for Qi/Waveguard EMF Devices.
Air Filter
Respiratory viruses are no match for the Radic8 air sterilisation chamber. The patented, core technology has been tested against Coronavirus, Influenzavirus and Poliovirus. The results show a 99.9999% virus kill rate in a single air pass. Radic8 provide world-leading solutions for air filter, air sterilisation and air quality problems in a wide range of market sectors.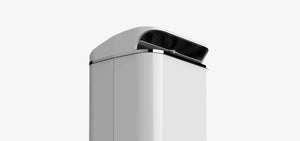 EMF Bed Canopy
Create the ultimate sleep sanctuary with an EMF protection bed canopy. Using 5G rated and MSC friendly EMF shielded materials, these EMF bed canopies, EMF Tent canopies and popup EMF tents block unwanted EMF frequencies while you sleep, leaving you well-rested and refreshed at home or when travelling.
Free EMF Protection E-Book
Free E-Book: How To Protect Yourself From 5G, WiFi And EMF
Conscious Spaces show you how to protect yourself from 5G, Wifi and EMFs in an exclusive free e-book.