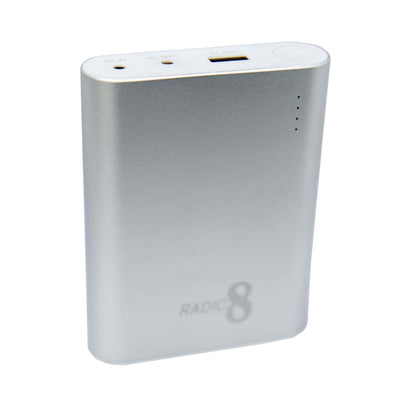 Radic8 HEXTIO Power Bank
Hextio Powerbank enables you to breathe clean air while on the move
UK DELIVERY ONLY: Conscious Spaces are only able to fulfil orders of Hextio products within the UK. Orders placed for delivery outside of the UK will be refunded.
This portable 10400 mAh power bank keeps Hextio running for approximately 2 hours.
Comes with the connector cable, everything you need.

Perfect for your clean air environment.