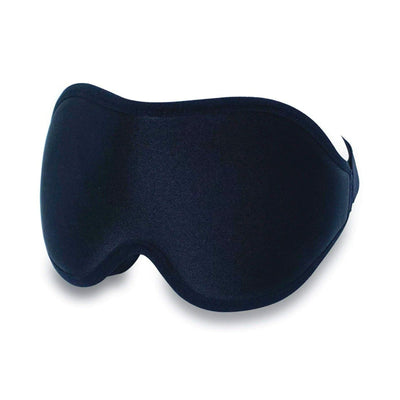 Sweet Dreams Black Out Sleep Mask
The 100% light blocking Sweet Dreams Black Out Sleep Mask is low profile, lightweight, and a streamlined design perfect for side sleepers
Made with ice silk material that is breathable and cool. Zero eye pressure with eye cavity design - Prevents eye pressure related issues.
Sweet Dreams Black Out Sleep Mask
Do you sleep in a room that has light you just cannot eliminate? Maybe you do a lot of travelling or you need to sleep during the day. Remember, our eyelids are translucent, and even a small amount of light at night can impact melatonin levels. What is the best way to deal with these situations? A well-fitted sleep mask that offers you the best eye mask sleep of your life!
Made out of Ice Silk material which gives an ultra cool and soft feeling
100% light blocking for total darkness.
Contoured and shaped to fit-over the nose and keep off the eyes to allow air flow
Adjustable strap

allows the mask to adjusted for maximum comfort

Designed with no pressure on the eyes, so you can blink freely. Plus, makeup will never be ruined
Perfect for shift workers since it blocks morning and daytime sun
Features
Fall asleep faster

- Ultra-lightweight and breathable
Ultra Cool

- Ice Silk Breathable fabric so no overheating like other sleep masks
Sleep in comfort

- Your eyes will not touch the fabric with free flowing air in-between
Easy to wear

- Fully adjustable strap
Convenient

- Folds small, perfect for travel
Hygienic

- Washable time and time again