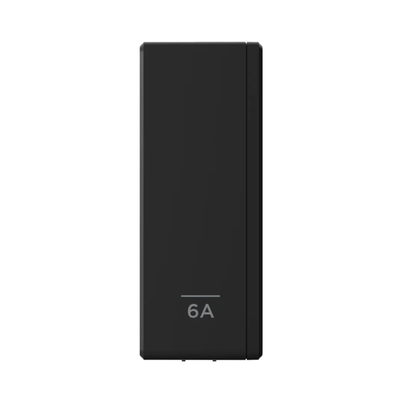 EcoFlow Relay Module (Smart Home Panel)
Plug up to 10 household circuits using the Smart Home Panel for household backup, with different current ratings for different connected loads
Simple installation. It's easy to install and replace relay modules. We do advise you to consult your electrician and evaluate your backup loads first.
Switch over without affecting other circuits. Each module has two modules and an overcurrent protection fuse for each circuit. That means you can switch one out without affecting the other circuits. If you need to change a relay module, the EcoFlow app and the on-unit LED will inform you of any faults.
How to Choose
Load planning: Selective loads are installed with a Smart Home Panel, where they will be the most competent during power cuts or energy savings management. Note any areas that would greatly affect your home comforts, such as lights or a fridge, and choose a maximum of 10 selective loads from your breaker panel based on their efficiency in load.
Collect the load info: Determine the number and current rating of the load circuits that you plan to connect. Consult your electrician if you need support with this.
Choose the relay modules needed: Determine the relay module that matches the current rating for the circuit breaker upstream of that load circuit. Recommended relay modules for regions:

6A, 16A, 30A for UK
13A, 16A for EU
How to Install
What's in the box

1. Relay Module (Smart Home Panel)