Home & Garden Brands
Bring the benefits of nature to your space with our hand-picked selection of beautifully crafted, thoughtful and sustainable homeware. Always toxin-free and sensitivity-safe, each timeless piece has a purpose and a lasting appeal – helping to uplift and energise your environment.
Fou Organic Furnishings
Passionate about sustainable textiles, Fou ensures all the cotton they use is 100% synthetic pesticide and fertiliser-free. That's why they're one of a handful of UK linen companies to be certified by the Global Organic Textile Standard (GOTS). Sink into a deep, restful sleep in luxuriously soft, non-toxic, anti-allergy bedding.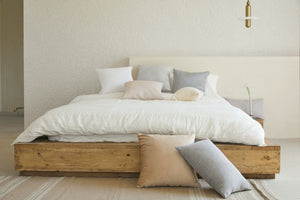 Green&Blue
Fellow Cornish business (and certified B Corp) Green&Blue are based in the picturesque seaside town of Perranporth. Founded by husband and wife team Kate and Gavin Christman, Green&Blue design beautiful products that help wildlife to thrive. Combining innovation, simplicity of design and a passion for nature, Green&Blue products boost biodiversity while protecting our environment for future generations to enjoy.
Micro Balance Health Products
Founded by Dr Donald Dennis, a practising ENT surgeon, Micro Balance Health Products is on a mission to help you fight mould in your home. The company provides safe, natural and cost-effective products for the symptomatic relief of mould-related sinus issues, and solutions for people living with hazardous mould. Discover natural but effective products to treat your air, clothes and living spaces and leave them mould-free.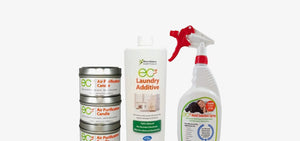 We Are Probiotic
Fancy cleaning your home without toxic chemicals? Try the We Are Probiotic organic cleaning range. By releasing natural, live probiotics, these innovative products target allergens, dust, dirt and mould for a healthier indoor ecosystem. Not only do they clean better and last longer than traditional cleaners, they're 100% safe. Transform everyday cleaning into an act of care for people and planet with We Are Probiotic.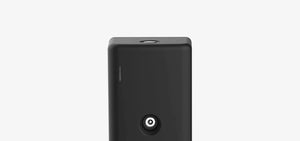 Free EMF Protection E-Book
Free E-Book: How To Protect Yourself From 5G, WiFi And EMF
Conscious Spaces show you how to protect yourself from 5G, Wifi and EMFs in an exclusive free e-book.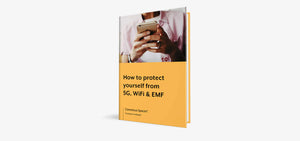 Conscious Spaces EMF Survey for your home or business
If you want a helping hand in understanding your meter readings and what steps you should take next, why not book in for a Conscious Spaces EMF Survey with a trained professional?