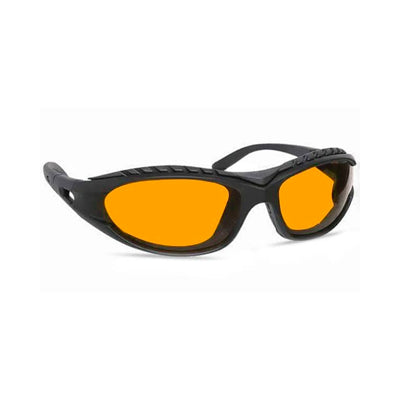 SunDown Wrap Blue Blocking Glasses
SunDown Blue Light Blocking Glasses eliminate 100% of blue light, making them the perfect option for evening use to optimise melatonin production, reduce stress, and enhance sleep quality
The amber lens is made in an optical lab with the highest visual acuity. This is the ideal option for providing greater colour perception over our red lens, whilst still providing adequate blue light protection.
Blocks 100% Of Blue Light
Improve Sleep
Lower Stress & Anxiety
Lighter Amber Lens
Their scientifically-designed-and-manufactured blue light blocking glasses not only all block blue light but make you look good while doing it!

The SunDown Amber Lens has been specifically designed and proven to block 100% of blue from 400-500nm. Using the SunDown Amber lenses provides the perfect balance of a lighter amber tint allowing more visual colour perception, while still remaining effective at blocking 100% of harmful blue light.
These glasses are perfect for use in the early evening when blue light protection is required but greater colour perception is preferred.
Features
SunDown Amber Lens: 100% of blue light harmful blue light is blocked (400nm - 500nm)
Lighter Amber tint allows more color perception at night
Specifically designed to help you sleep by blocking harmful blue light that lowers melatonin levels
Use after sunset when you are exposed to artificial light, to enjoy improved quality of sleep
Premium acetate frames made with stainless steel spring hinges
Premium carry case and lens cloth included