How to Deep Clean Your Whole House With All-Natural, Non-Toxic Ingredients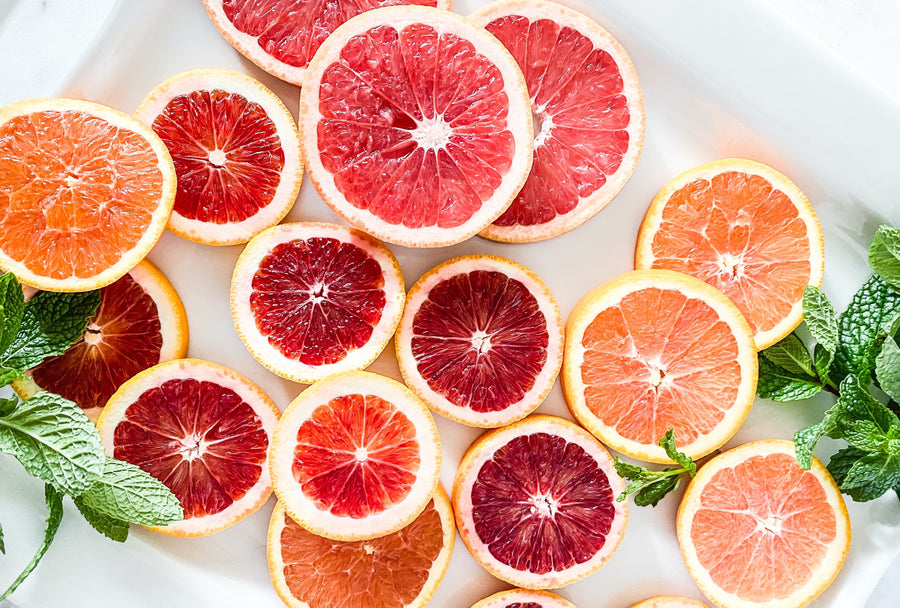 Now, more than ever, we're hyper-aware of the need to keep our homes clean.
Shop-bought cleaning products might look enticing in their brightly coloured bottles, but they're usually loaded with a toxic blend of chemicals – making them harmful to the environment and your health.
Many 'antibacterial' products contain the petrochemical triclosan, as well as sodium laureth sulfate and the allergy-causing preservative methylisothiazolinone – not to mention artificial dyes and fragrances. Other popular household cleaners harbour irritants like ammonia, chlorine and solvents, too.
The good news? With just a handful of beautifully simple, inexpensive and 100% natural store cupboard ingredients, you can rustle up powerful cleaning concoctions to have your home gleaming from top to bottom. And with each of these highly effective homemade alternatives being kind not only to your body, but the planet and your purse too, what's not to like?!
The 5 key ingredients in the natural home cleaner's kit
Lemon
This cheery citrus fruit packs a punch in flavour, fragrance and cleaning power. Both antibacterial and antiseptic, the acid in lemon juice acts as a natural bleach, whilst the oils in its rind cut through grease.
Bicarbonate of soda
Inexpensive and found in almost every kitchen, bicarb has been prized for its antibacterial properties since the 1920s. It absorbs odours and fizzes when wet – dissolving dirt and attacking grease with vigour.
White vinegar or malt vinegar
Distilled white or malt vinegar is an excellent non-toxic cleaning agent. A 2010 study found (1) that a 10% malt vinegar solution was a "convenient, easy-to-handle killing agent for influenza A/H1N1 virus" (aka the flu).
Essential oils
Many essential oils, such as lemon myrtle, tea tree, oregano and grapefruit boast anti-viral and antibacterial properties (as well as smelling delightful), and make great additions to home cleaning sprays or solutions.
Castile soap
Traditionally made from olive oil in the Castile region of Spain, Castile soap is a totally natural, non-toxic and biodegradable type of soap. It's amazingly versatile and can be used for almost anything – cleaning laundry, floors, hands, dishes and even hair.
How to use them: the natural cleaning recipes that actually work
All-purpose spray
For a truly multi-purpose cleaning spray to cut through grease and remove stains, make up a solution of half vinegar and half water, with a good squeeze of lemon juice. Works a treat on taps, surfaces, mirrors, chrome fittings, ceramic hobs, bathrooms, kitchen worktops – the list goes on!
Tip: avoid using acidic cleaners on granite, as they will mark the stone
Oven
Tackle the dreaded oven interior (which big brands usually insist requires the most industrial of products) with a thick paste of bicarb and water. Leave to work for at least an hour (ideally overnight), before scouring to reveal a much cleaner finish.
Sink & Bath
Keep soap-scum at bay with a combination of a squeeze of lemon juice, ¼ cup of liquid castile soap, one cup of bicarb and 10 drops of tea tree oil. Rinse with water when finished. This fizzy paste also works wonders on food-encrusted hobs.
Floors
Mix 1 tsp castile soap with 10 drops tea tree oil in 4.5 litres of warm water for sparkling-clean, wonderfully fresh-smelling floors.
Toilet
Show your loo some love with a solution of ¼ cup vinegar, ½ cup bicarb and 10 drops of essential grapefruit oil for a zingy-fresh scent. Scrub with a brush as the mixture fizzes and gets to work on the porcelain.
Furnishings
Banish stains from fabric furnishings with lemon juice and salt. Leave to work for 30mins, then rinse with a dash of vinegar and warm water. Safe even for delicate fabrics.
Drains
Corrosive and noxious, drain unblockers often come with the most hair-raising health warnings of all cleaning products. Choose non-toxic bicarb instead – it's really all you need. Simply pour straight down the drain, followed by a dash of vinegar until it begins to bubble.
Hands
The most effective way to kill a virus is to wash your hands thoroughly with soap and water. There's no evidence (2) though to suggest that 'antibacterial' soap is any better at slaying germs than standard soap either – meaning there's absolutely no need to barrage your body with the chemicals such products contain. Opt instead for olive-based soaps - or any that use saponified oils - like those from the friendly soap co. (3)
If all that washing has left you with dry, sore paws, why not make your own nourishing, bacteria-fighting hand lotion? Thanks to its high lauric acid content, coconut oil is a natural antibacterial (4) with the power to prevent the growth of harmful microorganisms. Using moisture-rich organic coconut oil as your base, add 5-10 drops of an anti-viral essential oil, such as lemon myrtle or oregano, and around 30g of aloe vera gel.
References
(1) https://www.ncbi.nlm.nih.gov/pmc/articles/PMC2813869/
(2) https://www.fda.gov/consumers/consumer-updates/antibacterial-soap-you-can-skip-it-use-plain-soap-and-water
(3) https://www.friendlysoap.co.uk/
(4) https://www.ncbi.nlm.nih.gov/pmc/articles/PMC5109859/